body{background: #FFFFFF url('http://i267.photobucket.com/albums/ii309/thchgsite/bg1-3.jpg?t=1243990933')}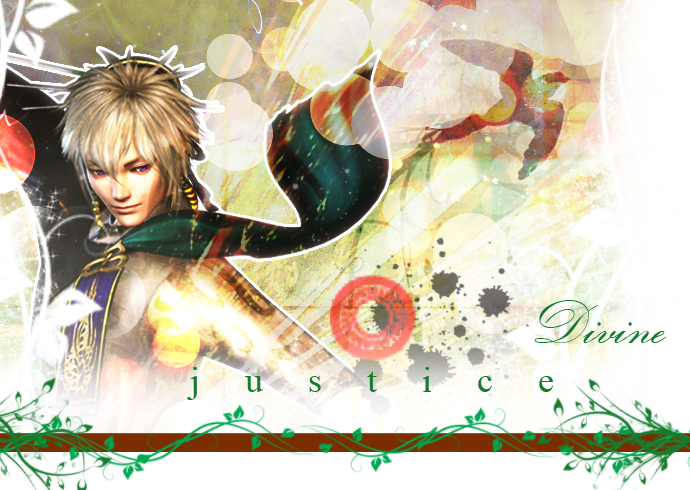 Welcome
Welcome to the

TFL

approved fanlisting for Koei's portrayal of Taigong Wang (Jiang Ziya) in the game, Warriors Orochi 2.



Fairly obscure to the fans of the Dynasty/Samurai Warriors franchise, Taigong Wang became rapidly known and well liked in his debut appearance in Warriors Orochi 2. In the game he is known for his arrogance and condescending view of humans, which, by the end, has been rectified; as well as for his divine gift in strategy and persecution of the unjust.
Stats

Founded:

4 January 2009
Last Updated:

4 August

2010
Members:

4


Newest Member:

Yukari


Pending:

0
Maintained by:

Yuesunsx
Manual Updates
21 December 2009// Still no new members :[ However, GAME RENDERS of our handsome hero are now available. Go check them out, and make some cool banners! :D

22 November 2009// No new members, but I am working on the shrine xD

6 June 2009// One new affiliate, Empress Grace. x]


2 June 2009// Yay! The new layout is up. Gonna brush other stuff up now that the big one is out of the way. =]
1 June 2009//
There is a new layout on the way!!! I'm pretty excited about it honestly. It's pretty cool looking if I do say so myself.


I am also actually going to start working on the codes and affiliates. In a sense, though it has been alive for a while now, this fanlisting was kind of dead until now. That's changing though! Taigong Wang deserves it.


Affiliates
Contact me!